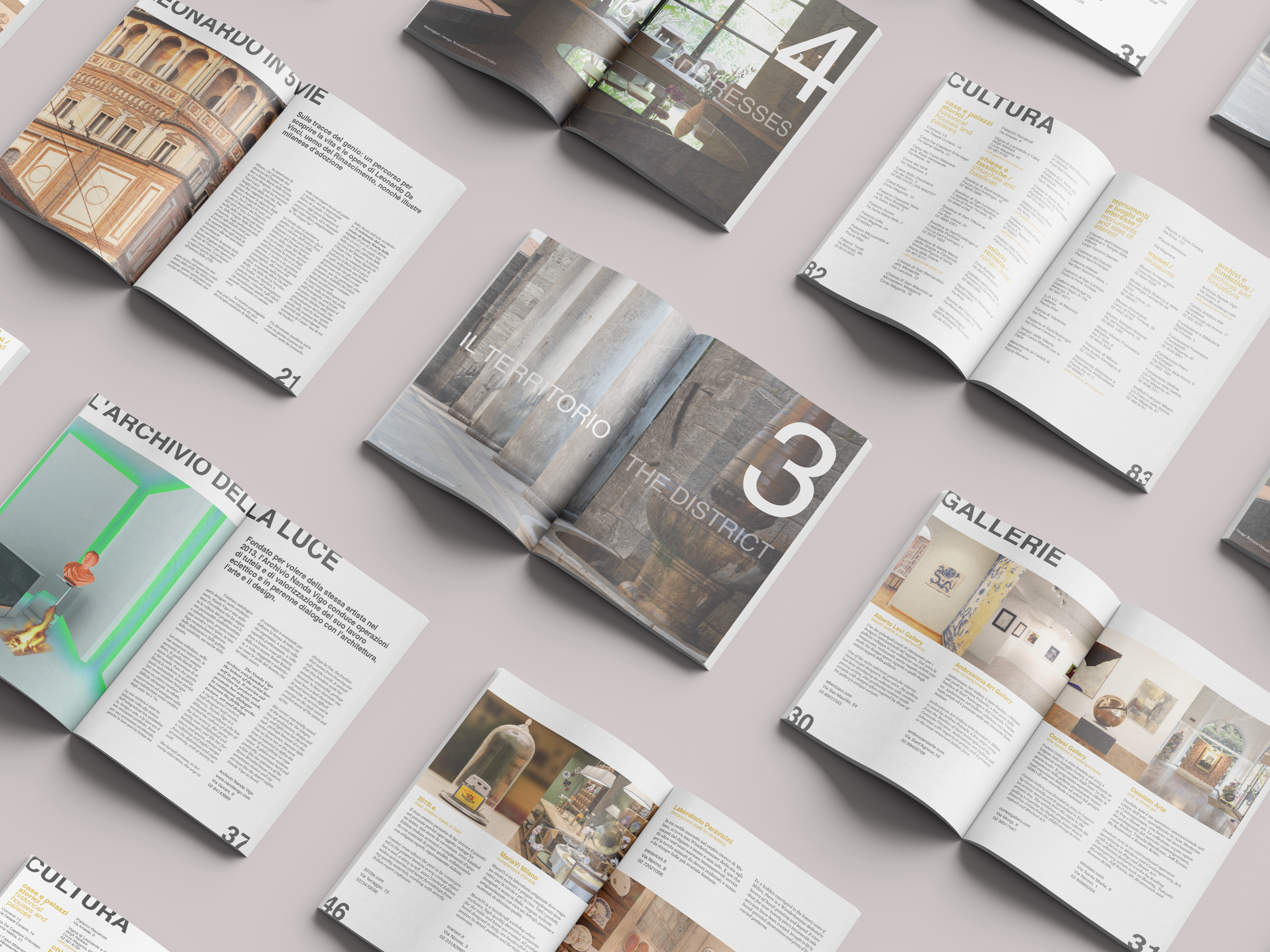 Like every year, we have published a booklet to tell the story of who we are and what we do, starting from the territory, our home, the heart of Milan. With a new graphic design, the 5VIE 2023 Guide features the stories and addresses of the area's players, gallery owners, shopkeepers and artisans.
The publication is completed by a list of contacts and thematic itineraries, to better plan your visit.
An area dense with culture and traditions of making, among medieval alleys, refined boutiques and characteristic venues: the best of 5VIE selected for you by our team. 
For more information or to request a copy please write to info@5vie.it
Or download the digital version here: